1-ON-1 PERSONAL SHOPPER
FOR BRIDAL JEWELRY
Completely unbiased expert advice to help you find the perfect jewelry for you, no matter where you shop.
1-on-1 Chat
In Real-time On Any Device

Schedule an initial appointment to quickly learn the basics and discuss your goals.
After that, chat away! Responses are guaranteed in hours, not days. Ask anything about color, clarity, shape, carat size, cut quality, lab-grown diamonds, conflict free diamonds, tricks to get the best bang for your buck, setting suggestions, etc.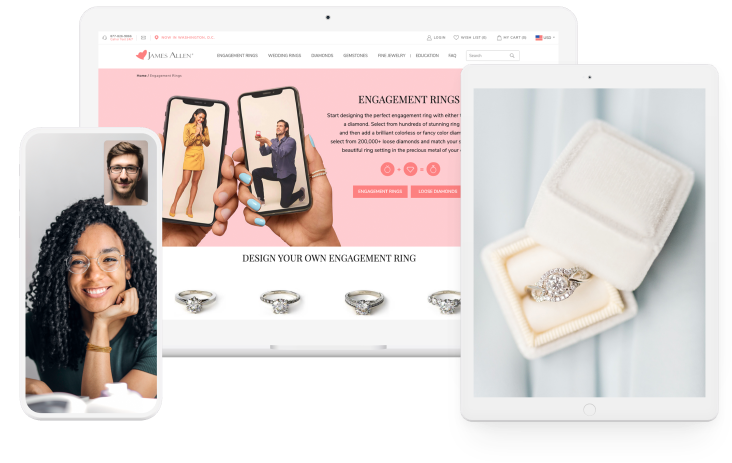 ---
Completely Unbiased Advice
We know that trust means everything for such an important purchase. That's why we've aimed to create a service that's completely transparent.
We designed this service so that "we get paid no matter what" so you no longer need to worry about any ulterior motives or being pushed in a certain direction. Learn More
How Sparkly Concierge Works
1 ) Fill out a short questionnaire
Just a few easy questions to see where you are in your buying journey.
2 ) Meet your gemologist
Say hello and get to discussing!
Your gemologist will stick with you throughout the whole process. Each
of our staff has years of experience.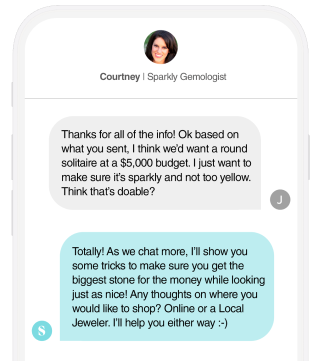 3 ) Stay on top of deals
Still haven't picked a gemstone? Your gemologist will be on the hunt for the best possible deal so that you don't have to.
4 ) Learn to shop like a jeweler
What should you ask your jeweler to get the best deal? How do you shop for a real diamond vs. a lab-grown or a gemstone? Is now a good time to buy in the market?
5) Get a second opinion
Have it all figured out? Not so fast! You don't look at just one wedding venue, why should you look at just one jeweler? We will help make sure you avoid buyer's remorse.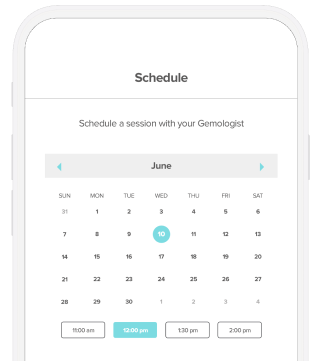 FREQUENTLY ASKED QUESTIONS
NOT SURE IF THIS IS RIGHT FOR YOU?
We get it! Some people love getting into the gritty details and digging for their own diamond in the rough. This is something completely new in the jewelry industry. We will always provide ringspiration and learning resources for free on mysparkly.com. We built this service because we wish that someone else had when we were shopping for an engagement ring.